Gigs
Forthcoming & Recent Appearances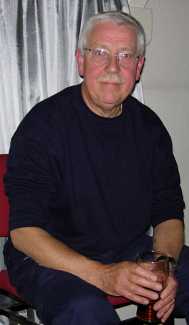 The Glorius Madness
24th April 2014
Finchley Church End Library, Hendon Lane, Finchley, N3 1TR
Folk at The Boat Festival
8th June 2014
The Steamboat Tavern, 78-80 New Cut Ipswich IP2 8HW
Rickmansworth Folk Festival (with Barnet Hill Lifeboat Crew)
19th July 2014
Rickmansworth
Barnet Food and Music Festival (with Barnet Hill Lifeboat Crew)
3rd August 2014
High Barnet
White Horse Folk Festival (with The Glorius Madness)
15th - 17th August 2014
Grove (near Wantage), Oxfordshire
Amersham Heritage Day Festival (with Barnet Hill Lifeboat Crew)
7th September 2014
Amersham
Barge 'Cambria' (with Barnet Hill Lifeboat Crew)
14th September 2014
St Katherine's Dock, London
Barnet Market (with Barnet Hill Lifeboat Crew)
4th October 2014
High Barnet
Private Event for Handicapped Barnet (with Barnet Hill Lifeboat Crew)
7th October 2014
Barnet
Redbourn Folk Club (with The Glorius Madness)
6th November 2014
The Hollybush Public House, Church End, Redbourn, Herts, AL3 7DU
Waltham Abbey Folk Club (with The Glorius Madness)
20th October 2014
Royal British Legion, Brooker Road, Waltham Abbey, EN9 1HY
Brentwood Theatre
15th November 2014
15 Shenfield Road, Brentwood, Essex, CM15 8AG
Bedworth Folk Festival (with The Glorius Madness)
28th-30th November 2014
Bedworth, Coventry
You can hear Mike perform regularly as one of the resident singers at the Herga Folk Club
Mondays at 8.00 pm (except Bank Holidays)
Pinner Green Social Club, Rickmansworth Road, Pinner, HA5 3TJ (map)
The Glorious Madness
An hour long presentation giving different personal views of events in the Great War of 1914-18 in story and song.
Words by Mike Sparks and songs by Les Sullivan
Singing Sydney
An evening of reflection, humour and celebration of the songs of Sydney Carter.
Sydney Carter (1915-2004), folk poet and holy sceptic, wrote songs that both please and shock in equal measure. From internationally loved anthems such as 'When I Needed A Neighbour' to the unexpected like 'Down Below' in praise of the London sewerage system.
The presentation is available for performance to Churches, Clubs and Societies in aid of the Alzheimer's Society.
"A very entertaining evening mixing anecdote and music" - East Finchley Methodist Church

"Well thought out - an excellent evening" - Camden Road Baptist Church
Mike has also recorded a CD under the same title, featuring 10 of Sydney's songs.

Singing Sydney A4 Poster - Blank Outline Version - 65K pdf
Bookings
If you would like to book Mike to perform at your club or event, please drop him an email or use the contact form